To schedule an appointment or contact us, send a message using the secure messaging system Klara, located at the bottom right hand corner of the screen.
1. Click "Message us"
located in the bottom
righthand corner.
2. Send a message using the secure Klara system and fill out the requested information to be connected with a PSI team member.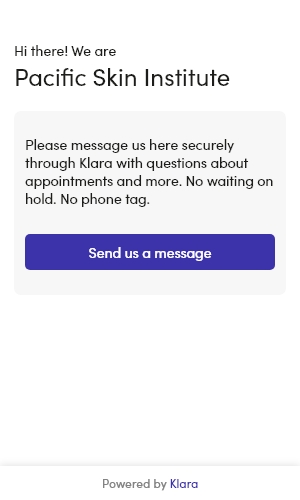 Text messaging
is also now available to schedule an appointment. Text or call us directly at
(916) 925-7020
to get connected with a member from our team!
*Standard text messaging and data rates may apply.
*Klara and SMS text messaging may be used for general questions and information, scheduling or confirming an appointment, prescription refill requests, cost of an appointment, or past billing questions. Once you text in to our phone number and are in touch with a PSI team member, you will receive a text message that contains a link to Klara's secure platform, where the contents of the message are encrypted.