Jennifer Ornelas,

MD, MAS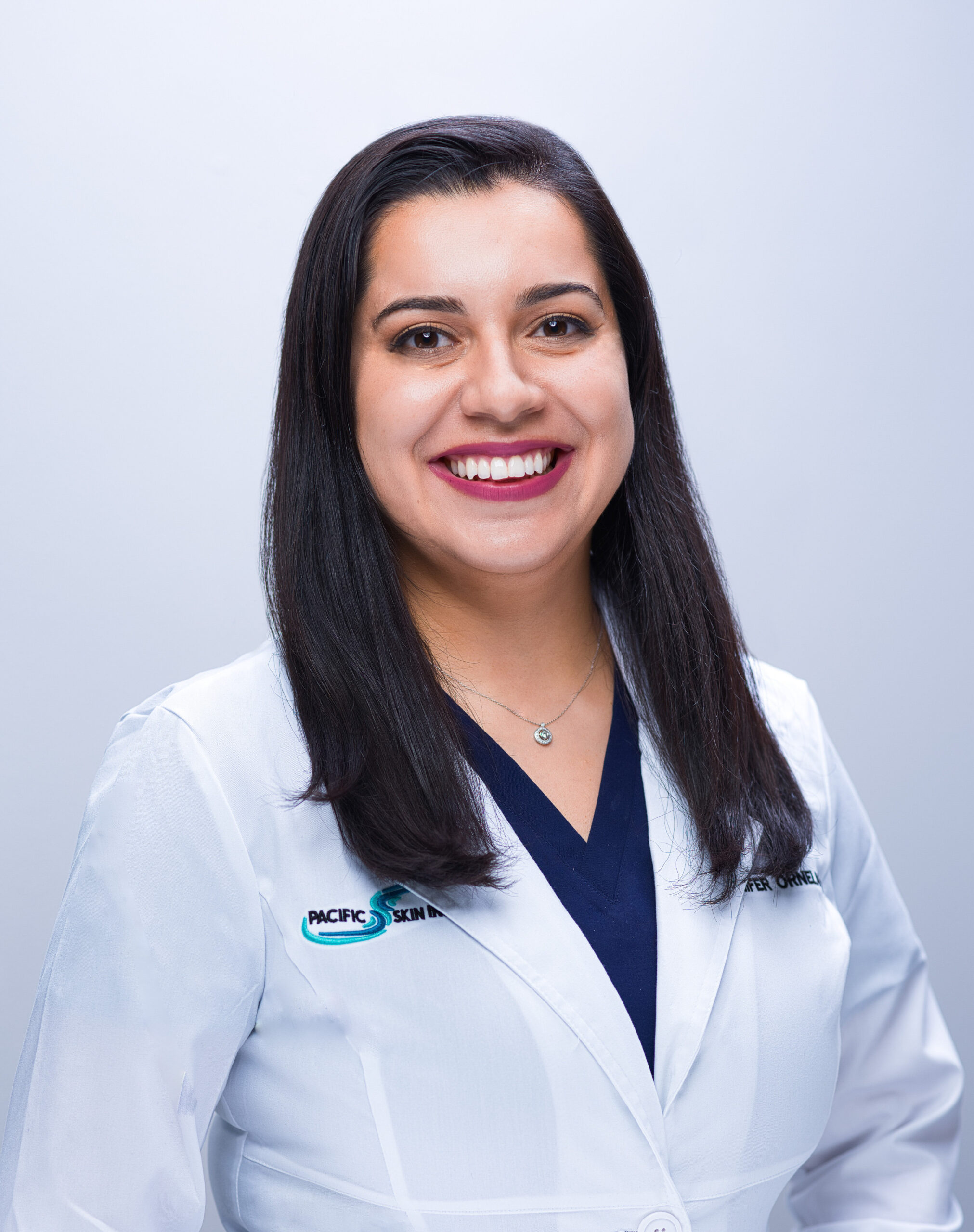 As a native of northern California, I am excited to be able to provide exceptional dermatology care to the community in which I grew up. I am a both a general and pediatric dermatologist, so I am well equipped to treat every member of your family, from the most junior to the most senior. I strive to provide well-rounded, compassionate, and tailored care to all of my patients to fit their individual needs.
Pediatric and general dermatology
Acne, eczema and psoriasis
Birth marks and hemangiomas
Molluscum and warts
Skin cancer prevention and screening
Laser surgery.
M.D., UC Davis School of Medicine, Sacramento CA
M.A.S., Clinical and Translational Research, Sacramento, CA
BA, Molecular Biology, Pomona College, Claremont CA.
Dermatology, UC Davis Medical Center, Sacramento, CA
Pediatric Dermatology, UC San Francisco, San Francisco, CA
American Board of Dermatology
American Board of Dermatology – Pediatric Dermatology
American Academy of Dermatology
Society for Pediatric Dermatology